Vets Can Now Salute With Pride...


Veterans and servicemembers not in uniform can now render the military-style hand salute during the playing of the national anthem, thanks to changes in federal law that took effect in October.
"The military salute is a unique gesture of respect that marks those who have served in our nation's armed forces," said Dr. James B. Peake, secretary of Veterans Affairs. "This provision allows the application of that honor in all events involving our nation's flag."
The new provision improves upon a little known change in federal law last year that authorized veterans to render the military-style hand salute during the raising, lowering or passing of the flag, but it did not address salutes during the national anthem. Last year's provision also applied to servicemembers while not in uniform.
This change was included in the Defense Authorization Act of 2009, which President Bush signed October 14, 2008.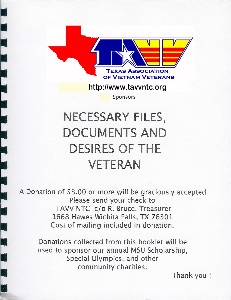 Get one of these for your surviors. They will thank you for it. Click here to find out how to get one for your family.
Share Our Memories

Click here to see Vietnam as our Veterans did. In their own pictures of a land far, far away.
Vietnam, 44 Years After...

Recently, MSgt Eric Evans, USAF and assigned to the 80th TFW at Sheppard AFB recently took a TDY trip to Vietnam. He took many pictures and wishes to share them with our group. Eric is also involved in the planning of the return of the Vietnam Wall to Wichita Falls. Eric's pictures can be viewed at "https://www.tavvntc.org/eric.htm" or you can click here and you will be taken directly there.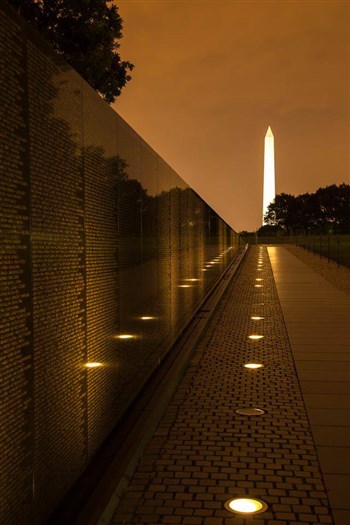 How About Some "Politically Incorrect" Cartoons

Click here to see a collection of "Politically Incorrect" cartoons that we think shout volumes all by themselves.
Our Families Are Still Serving

Click here to see the names of Our Member's families that still serve in the U.S. Military and are engaged even now in Operation Iraqi Freedom.
Need A Ride to Next Appointment
Click here to learn some rules and places to get a ride to your next appointment.
The Memorial to Our Sisters Who Also Served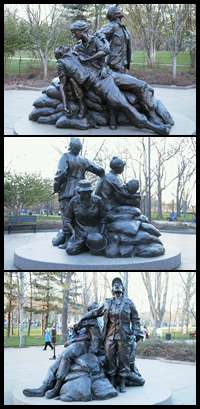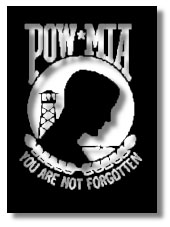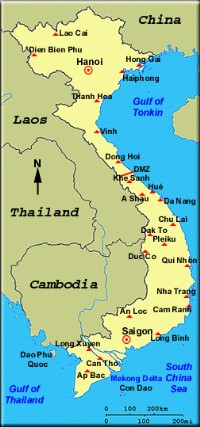 You Have Been
Visitor Number


to visit the Home Page of the North Texas Chapter of the Texas Association of Vietnam Veterans. Check back often, as we update information as quickly as we receive it. This website was last updated on:


October 12, 2019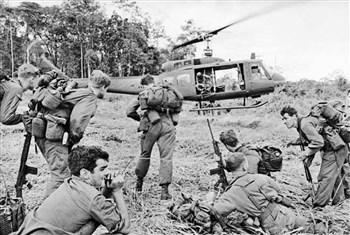 A long time ago, in a land far, far away....